If you're considering growing this Auto Seeds strain, here's what you need to know. Read on to discover how to grow this strain indoors and out, how to determine the quality of this auto cannabis, and the flowering time and yield of this strain. Then, take a closer look at the Bubblegum Auto Seeds' grow and harvest schedule to see whether it's right for you. After you've read these tips, you'll be well on your way to growing quality auto cannabis.
Indoor And Outdoor Growing
When it comes to indoor and outdoor growing, Bubblegum autoflower plants grow best in soil or hydroponics. Soil is relatively cheap and easy to manage, and it helps the plants' terpene profile. This means you can expect them to produce more flavorful buds. Hydro setups, however, require proper funds and knowledge. Hydro setups can boost yields and increase plant health.
In order to grow Bubble Gum successfully, you must design your grow room to mimic the natural environment. The light source will make the room warmer and will also increase the temperature. To further optimize the growing environment, many growers will set up temperature controls and other devices to ensure the best results. This will help you produce a top-quality strain. But before you get started, here are some tips to make your growing experience as productive as possible.
First of all, it's important to remember that autoflower plants mature quickly. Once they reach the sixth week of the growing cycle, autoflower plants begin the flowering process. For optimal results, you should consider installing a carbon filter to reduce the smell. The strawberry aroma will be a bit distracting for your neighbors. As you'll likely have multiple harvests throughout the year, you should plan to harvest at least two or three times a year.
Is this a high quality auto cannabis?
Developed in the seventies, the autoflower Bubblegum is one of the sweetest strains on the market. This indica dominant strain has won numerous awards including 2nd place in the 'best species' category in the 1995 to 1999 Cannabis Cups. These autoflower seeds are easy to grow, and they yield a generous harvest. They also retain a subtle bubblegum aroma.
This autoflowering marijuana strain was developed in the North East United States. Later on, it was refined in the Netherlands where it was bred with a superior ruderalis from MSNL's private collection. The resulting hybrid maintained the unique characteristics of the original Bubblegum strain while retaining its high THC level. Bubblegum autoflower seeds have an excellent balance of highness, relaxation, and earthiness.
As a medicinal strain, Bubblegum autoflower seeds can help alleviate a range of conditions, including pain, depression, and anxiety. They also have strong euphoric effects that will lift your mood and make you feel better. They are an ideal choice for those who suffer from chronic pain, and are looking for a high-quality strain for medicinal use. The aroma and flavor of Bubblegum autoflower seeds is reminiscent of strawberry pie.
When it comes to the origin of Bubblegum autoflower seeds, the answer is not clear. The strain was developed in the seventies and later popularized in the Netherlands and New England. It has won several Cannabis Cup awards. In fact, many Spanish growers have won local competitions using Bubblegum, and the feminized seeds of this strain won third place in the Sativa category at the 2016 Expogrow Cup in Irun, Spain.
Flavor & Aroma
If you're looking for a delicious and potent weed strain, consider Auto Bubblegum. This sweet strain has a naturally sugary flavor, just like the real thing. Its uplifting effects leave you feeling relaxed and refreshed, and its taste is almost like candy. In addition, Auto Bubblegum seeds contain a high THC content, which results in a psychedelic high. These autoflower seeds can alleviate the symptoms of chronic stress, anxiety, and bipolar disorder.
The original Bubblegum autoflowering cannabis strain has a moderate THC level, and is ideal for early morning consumption. It induces cerebral effects that are calming and creative. It can also reduce anxiety, depression, and stress. This strain can grow up to 20% THC, which is higher than most autoflowers. Those who prefer smaller plants may want to invest in carbon filters to prevent molds and mildew from developing.
While auto Bubblegum auto seeds are rewarding and trouble-free, the growth process can be challenging. This variety doesn't have a lot of time to recover after a mishap, so proper care and monitoring is essential to ensure the success of your autoflowering marijuana plants. Regardless of climate, Bubblegum auto seeds are a great choice for indoor and outdoor growing. They are mildly sensitive to mold and rot, but regular monitoring can effectively combat these issues.
Flowering & Yield
After many requests, T.H.Seeds has developed an automatic flowering cannabis variety called Bubblegum Autoflower. This strain has a mostly indica genetic makeup and is capable of indoor, outdoor, and greenhouse cultivation. The autoflowering plant produces three crops per season and offers a high-intensity euphoric high. Its tropical aroma and flavor are both sweet and earthy, and it also has medical benefits.
Bubblegum autoflower seeds are a perfect choice for indoor growers looking to maximize their yields and space. These plants require an ideal temperature, humidity level, and ventilation system. Because they require little to no manual care, they're a good candidate for low-stress training techniques. In addition, they don't require super cropping or high-stress training methods. However, it's important to keep in mind that Bubblegum autoflower seeds are susceptible to bud rot and mold.
These autoflowering marijuana seeds take just 12 weeks from seed to harvest. It begins flowering automatically eight to nine weeks after germination. It contains feminized genetics, meaning the plant will bear buds 99% of the time. Autoflower Bubblegum Auto Seeds are a hybrid cannabis strain that contains 30% sativa genetics and 70% indica genetics. The resulting plant has 15-23% THC and less than 0.3% CBD.
Resistance To Pests And Mold
If you are looking for a high yielding, high-resin indica plant, try a strain like Bubble Gum. Its buds are dense and silky, and although this strain is not known for its high resistance to mold and pests, it still fared better than many indica hybrids. This easy-to-grow plant likes LED grow lights and forms a large, dense bud. Bubblegum auto seeds will finish solid, with great yields.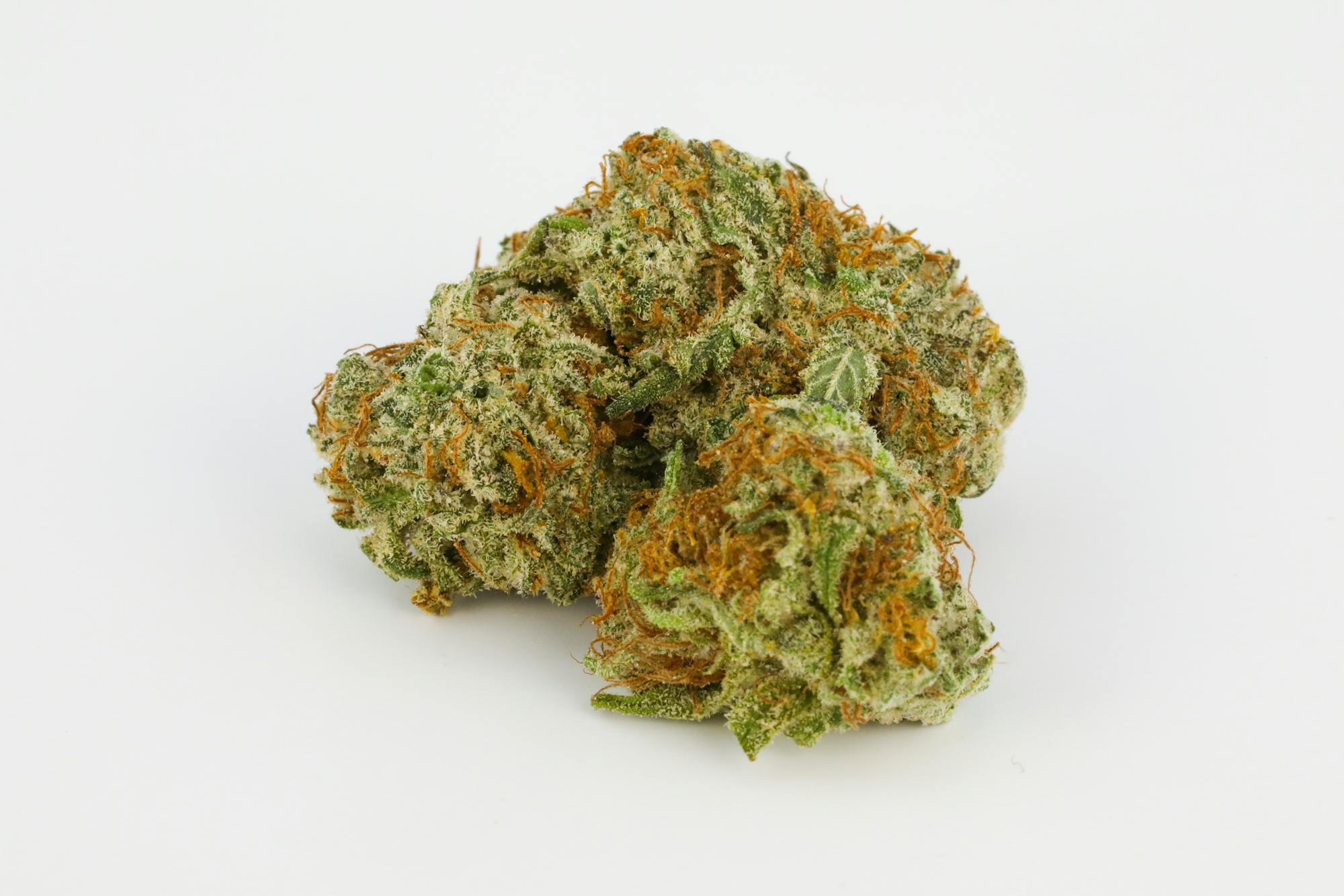 Whether you are growing for the first time or a veteran grower, growing this flower at home will be a breeze. Its short stature and mold and pest-resistant ruderalis genes make it easy to grow indoors. You won't have to worry about light cycling or watering, and you won't have to cycle the lights to achieve the right lighting conditions. You can simply place your seeds in a warm, dark area for one to five days.
Similar Strains
Growing cannabis from seed is the easiest way to enjoy the high yields and flavor of this strain. This strain is best suited for a Mediterranean climate with sunshine and moderate to dry air. It can be grown indoors or outdoors. Keep in mind that it grows with lateral branches, so trimming is a labor-intensive task. However, if you are a dedicated home grower, you can use this strain for medicinal purposes.
The perfect germination and huge flowering time are some of the characteristics of Bubblegum cannabis seeds. They can be harvested in 10-11 weeks and are suitable for both outdoor and indoor growing. This strain's flavor and aroma make it a great choice for late-night celebrations, socializing, or simply chilling with friends. The high is a rush of euphoria that produces a clearer perception.
The Bubblegum Haze feminized seed is a cross between the original and Pure Haze. It is a variation of Indiana Bubblegum and contains both an Afghani landrace and an unknown strain. The OG Bubblegum and the secret strain are both sativa, while the Afghani brings in indica genes. Both are known to produce a sweet, fruity flavor and aroma.